Atascadero Community Band
Atascadero Community Band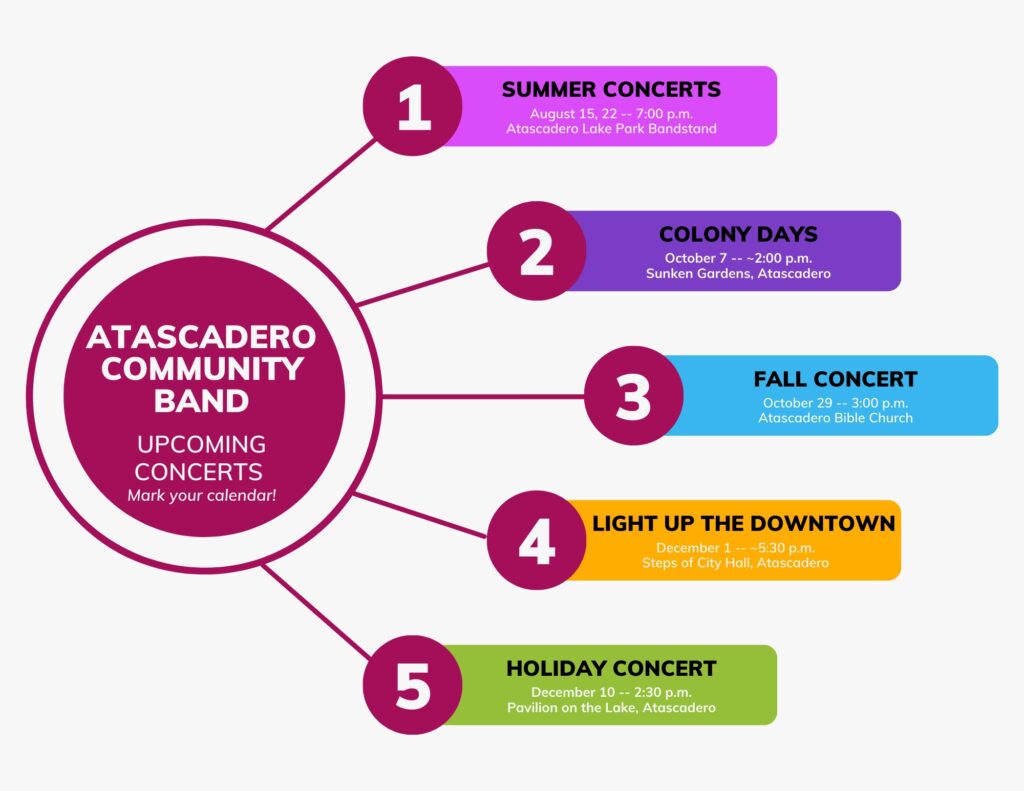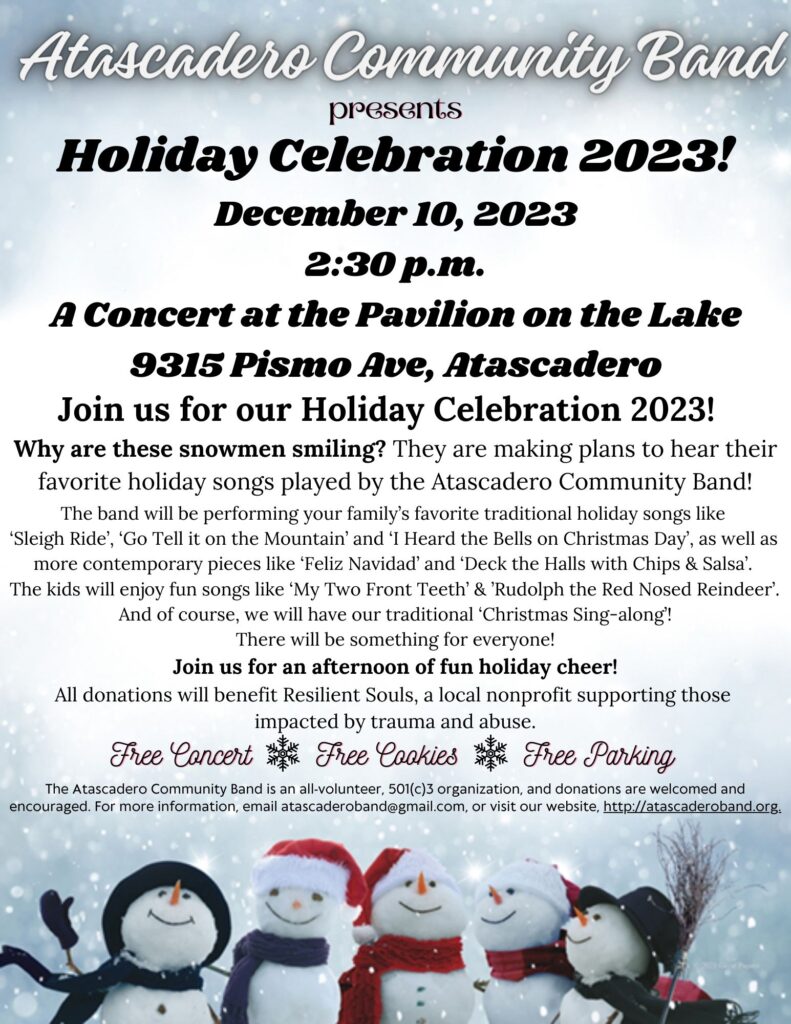 What is the ACB?
The Atascadero Community Band (ACB) is an all-volunteer 501 (c)(3) organization consisting of musicians of all levels who are committed to the practice, promotion, and performance of band concerts for the public. Our performances are always free, and donations are always gratefully accepted and encouraged. The revenue collected in donations throughout our indoor concert season is paid forward as grants to other local non-profits.
Musicians!!
Did you play an instrument back in high school and haven't seen your trombone since graduation? Are you someone who occasionally gets the clarinet out and plays until the neighborhood dogs begin howling? We invite local musicians to dust off their instrument and sign up! Currently we could especially use bassoon, oboe, tuba, percussion, and saxophone players, but ANY musicians are welcome and encouraged to join! Email us at atascaderoband@gmail.com for more information on how to join in the fun!
Be in the Know!
Stay up to date with the band and our concerts! Click the button and send us a note letting us know you want to be added to our email and/or postcard list for updates!